Shanti Besseling - 20 / Feb / 2022
Shanti Jewels in de media
Overzicht van magazines en blogs waarin de sieraden van Shanti Jewels te bewonderen zijn.
Shanti Jewels in the media 
MAGAZINES
VOGUE
De meest stijlvolle cadeaus onder de 100 euro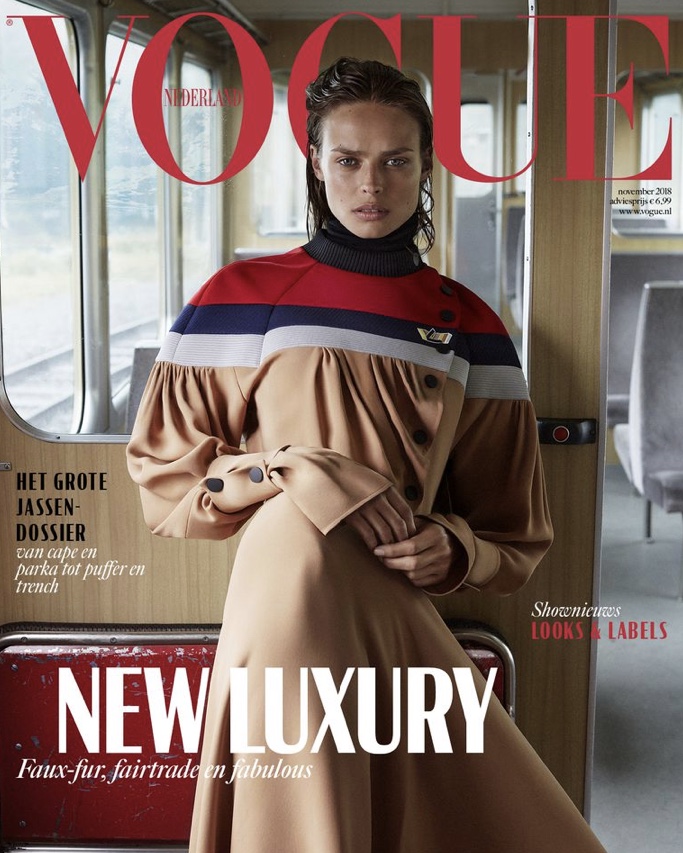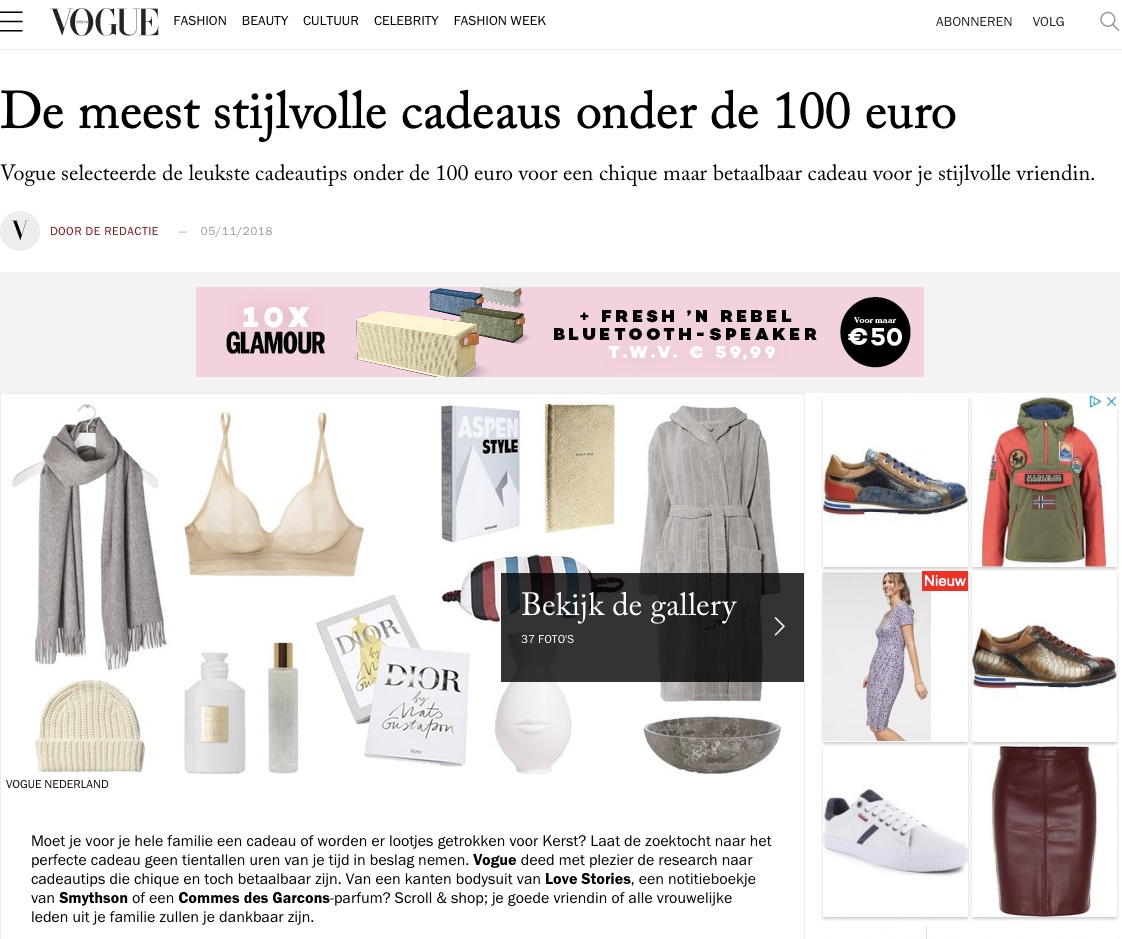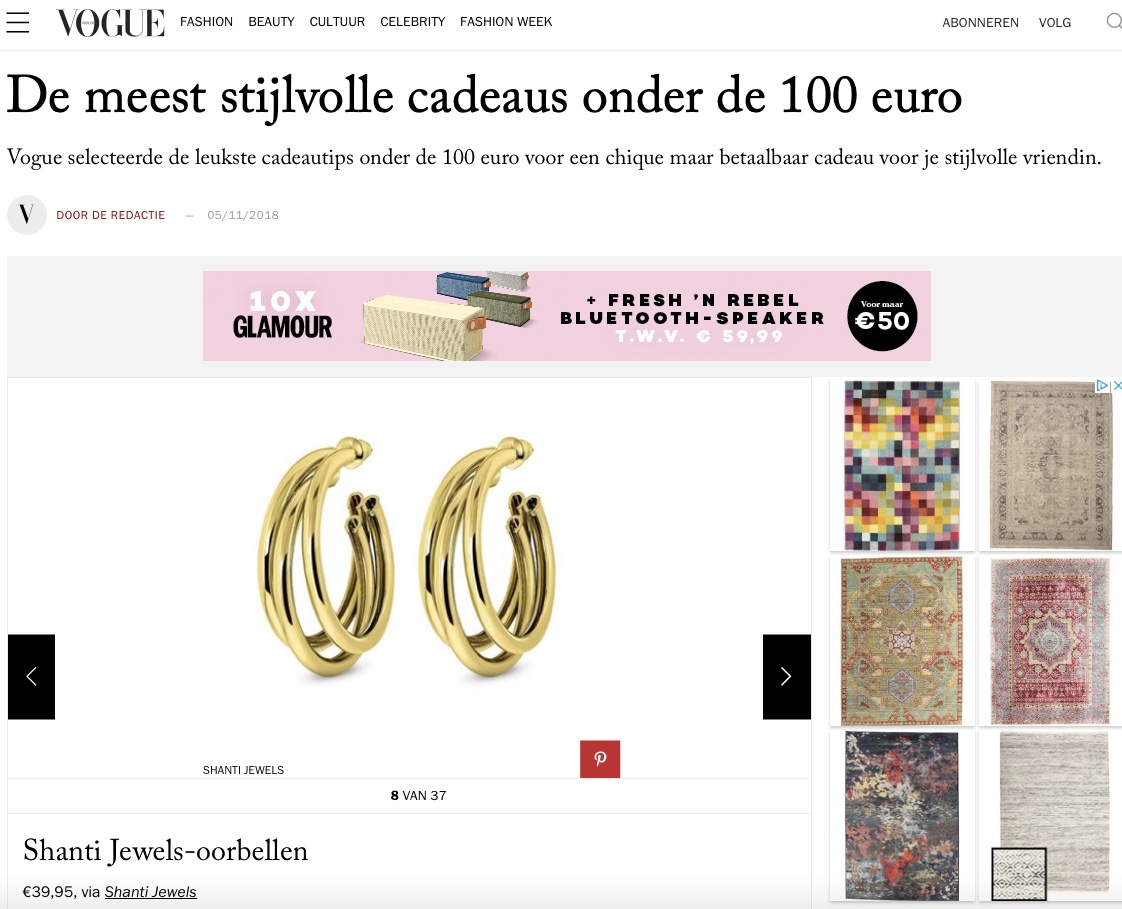 Shop the 'Tripple Hoops' earrings here. 
ELLE
Jade Olieberg, leading actress in the first Dutch Netflix serie 'Ares', wearing Shanti Jewels.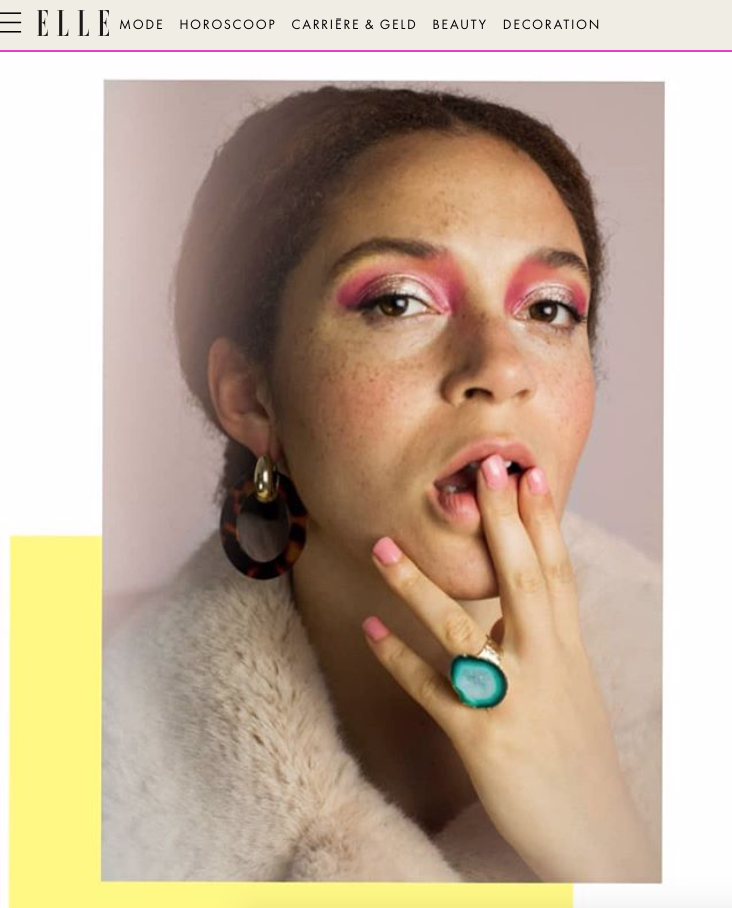 Shop the 'Deva Green' ring here.
TALKIES, 25 year edition
Lifestyle News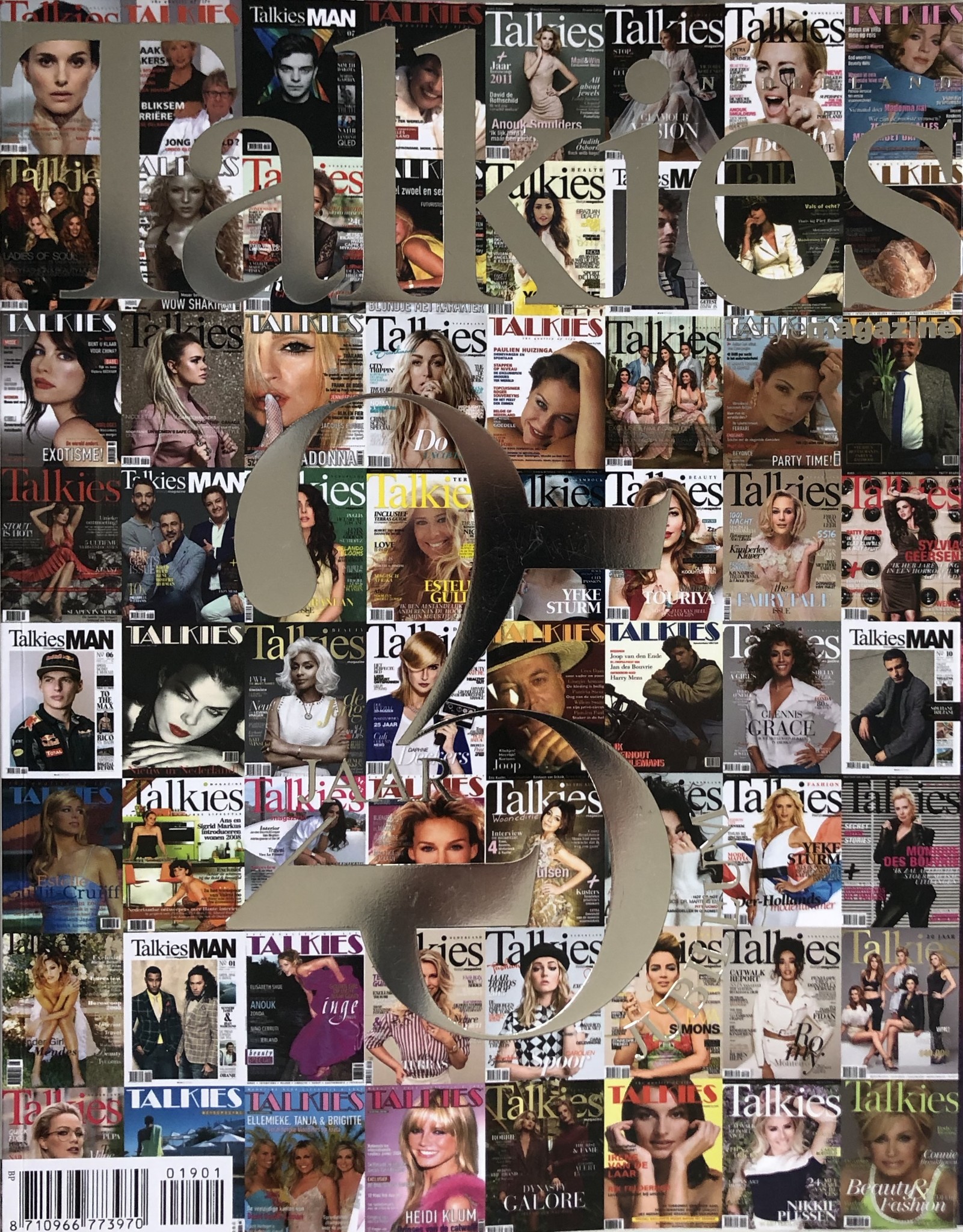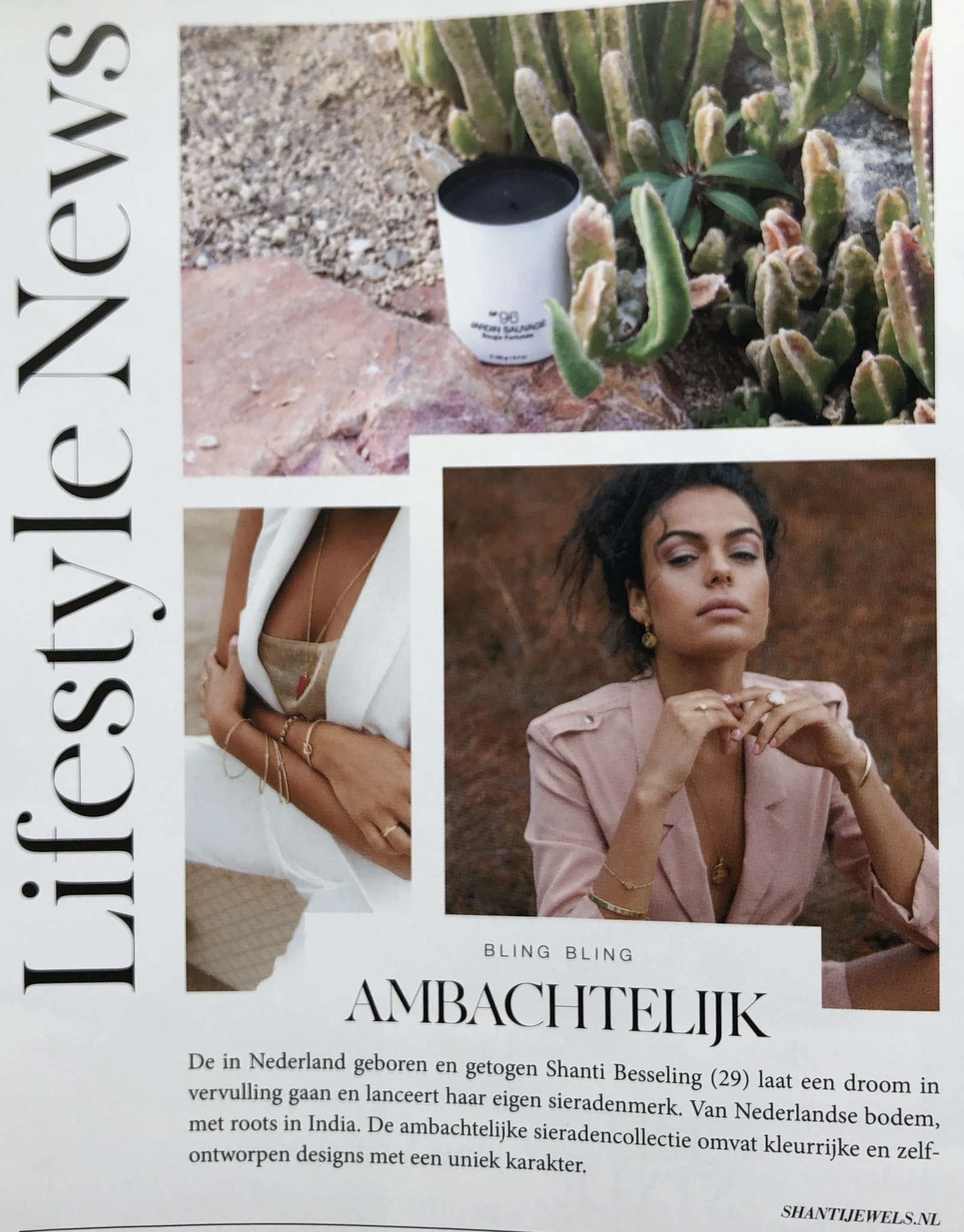 Shop the jewelry from Shanti Jewels here. 
VIVA
In de stijl van Miley Cyrus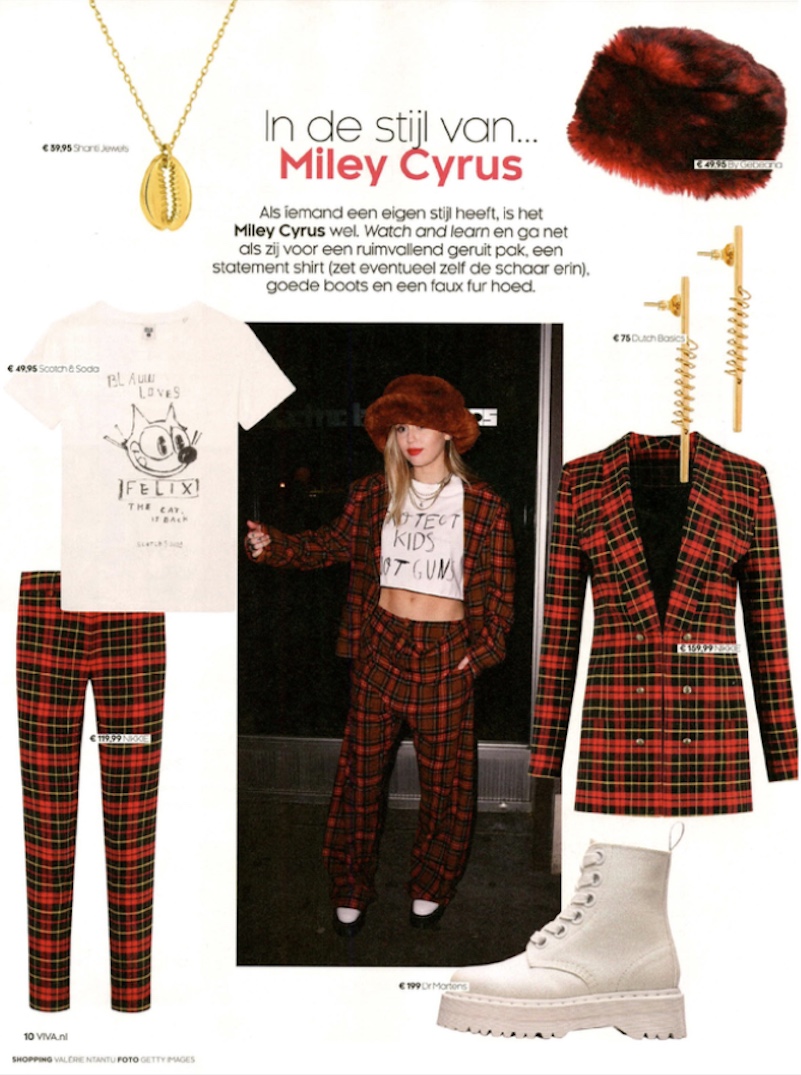 Shop the 'Summer Vibes' necklace here.
TALKIES MAN
10x wat geef ik mijn vriendin voor kerst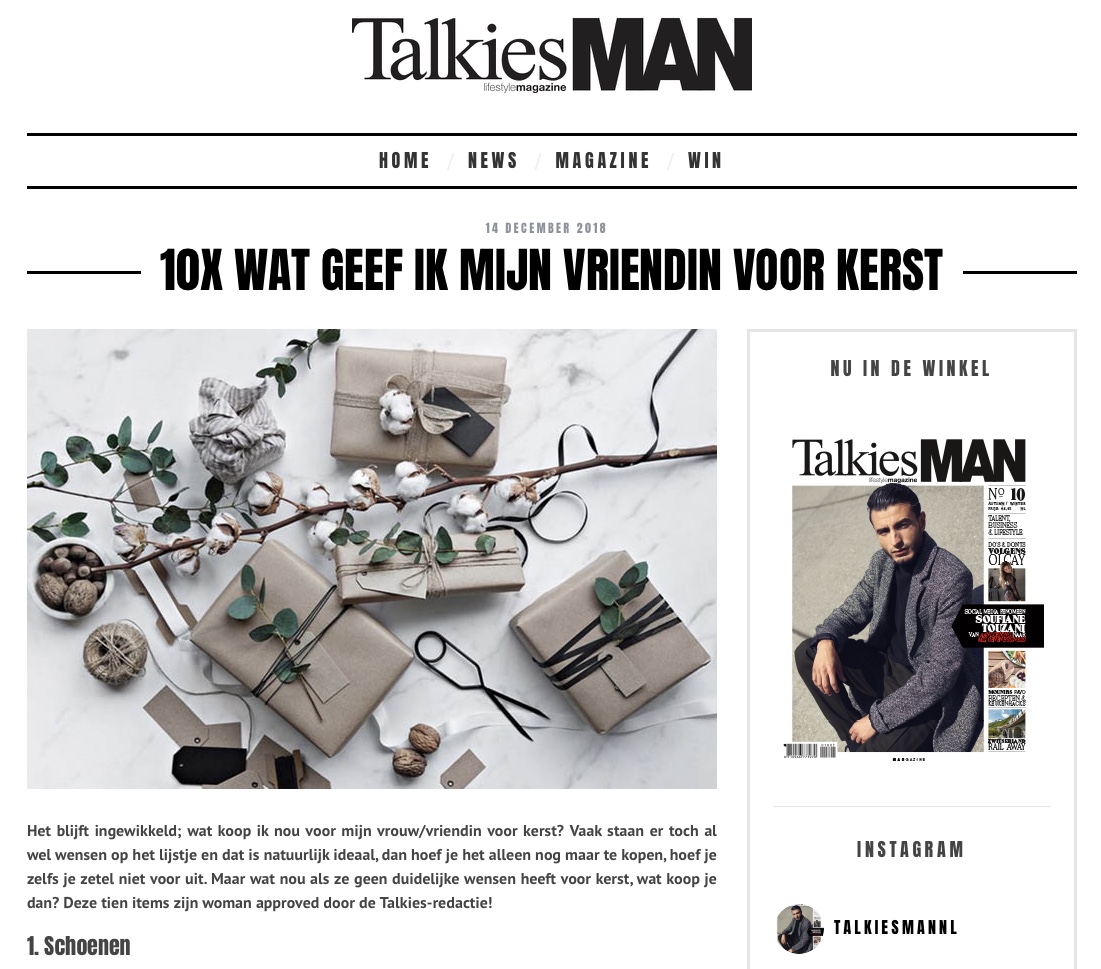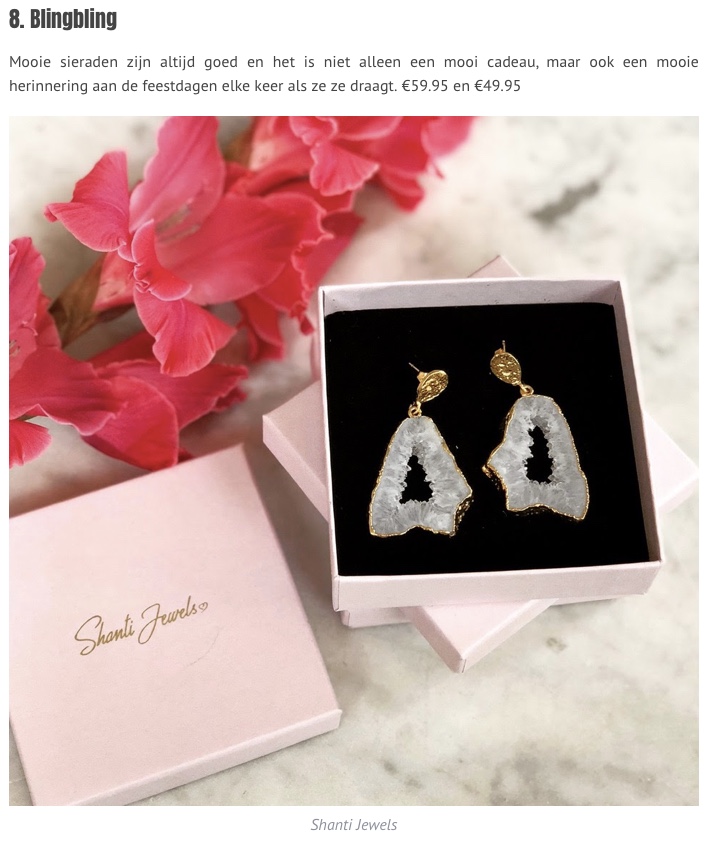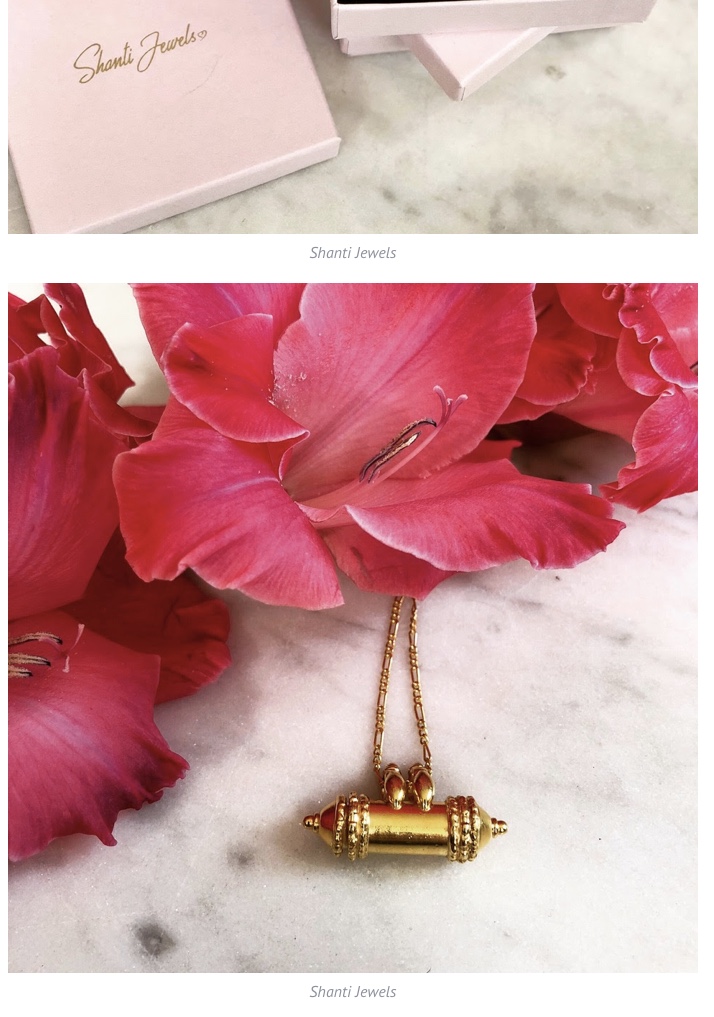 Shop the 'Save the date' earrings here. 
Shop the 'Sat Nam' necklace here. 
PRSSKD.
Valentine's gift guide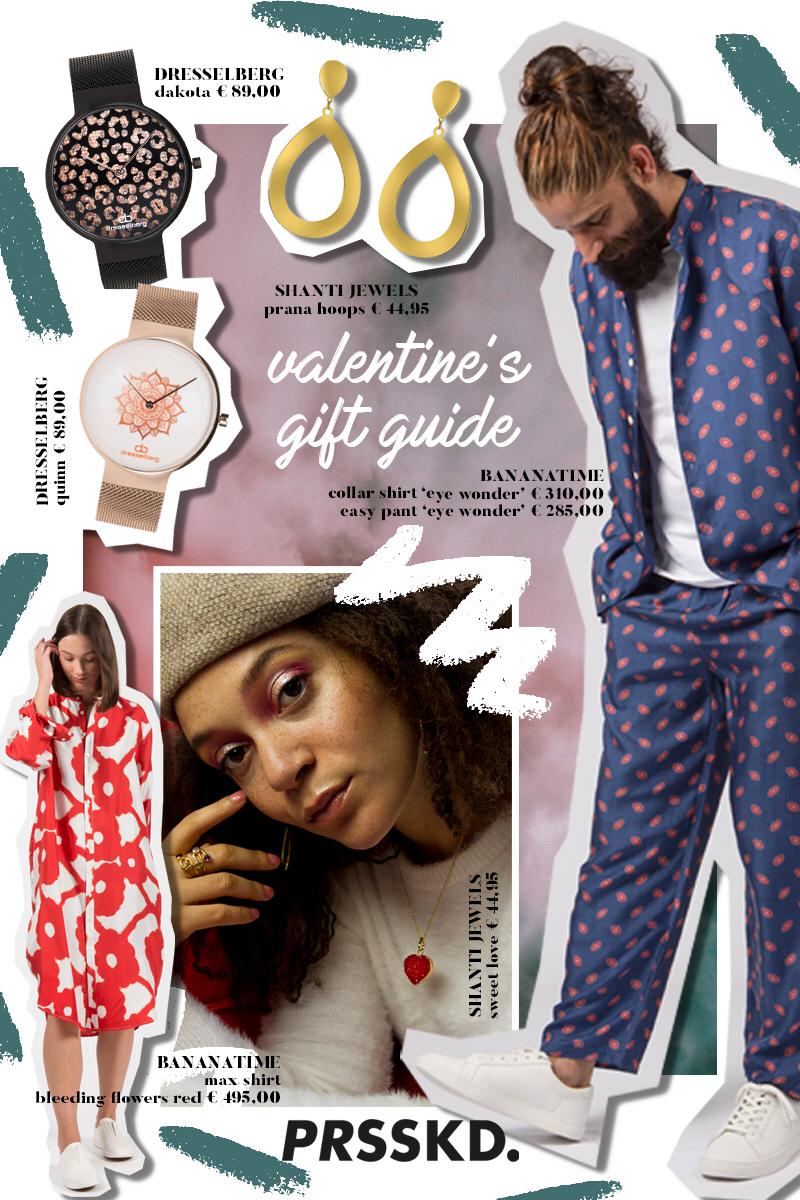 Shop the 'Sweet Love' necklacehere.
Shop the 'Prana Hoops' earringshere. 
ZIN
Ear Catcher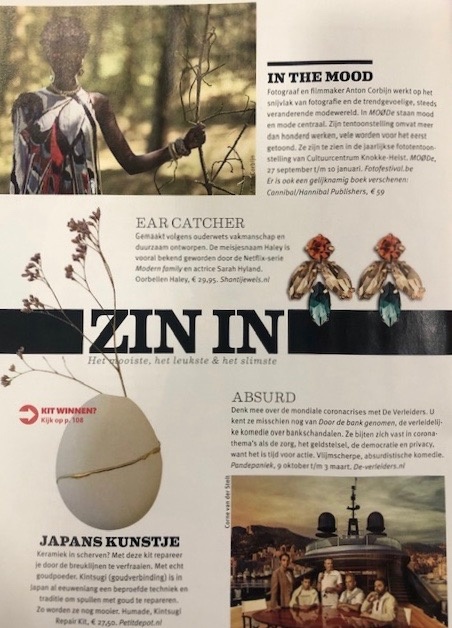 Shop the 'Haley' earrings here. 
GIRLS WHO MAGAZINE
5x hotspots in en om de Albert Cuypmarkt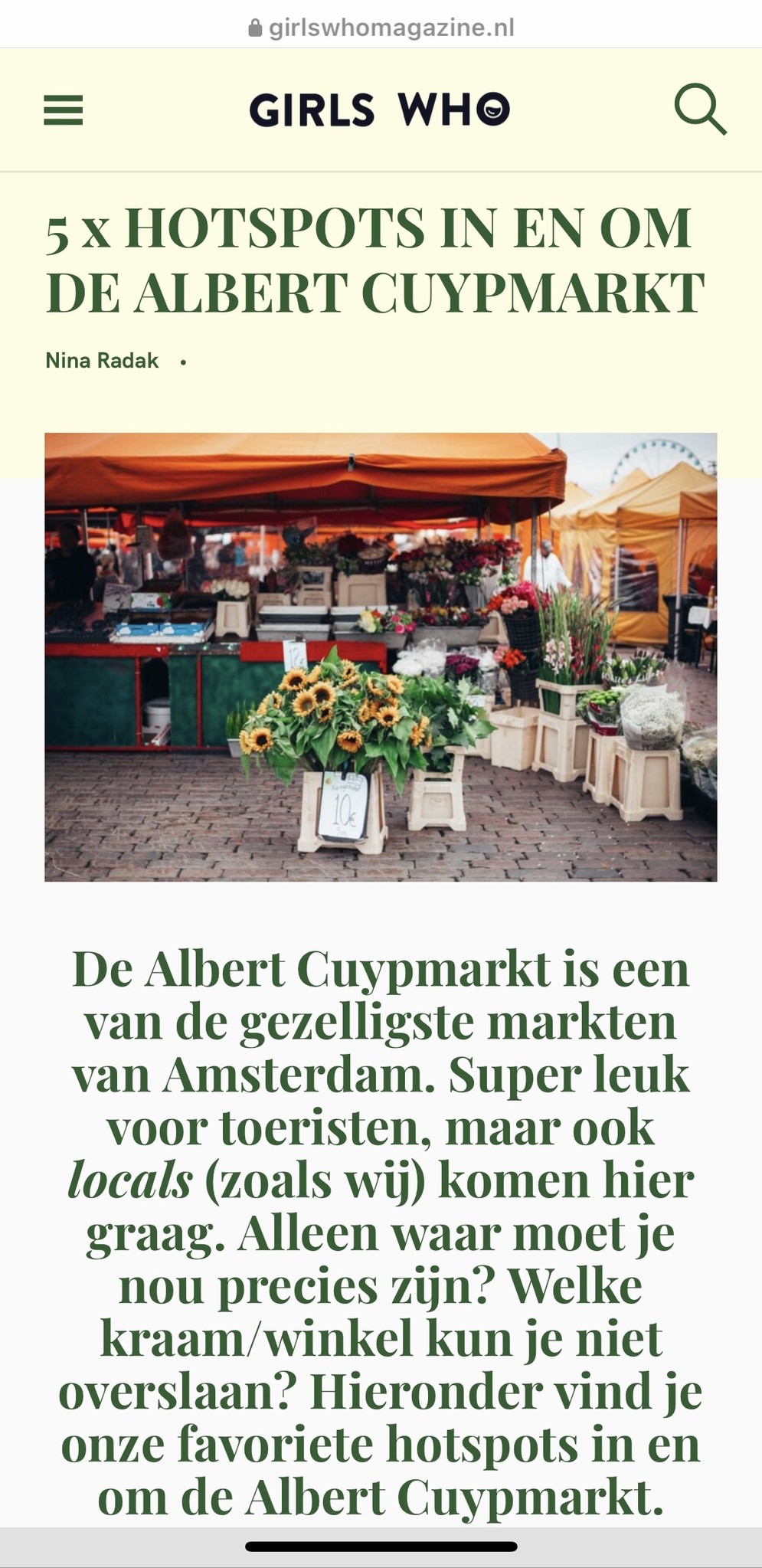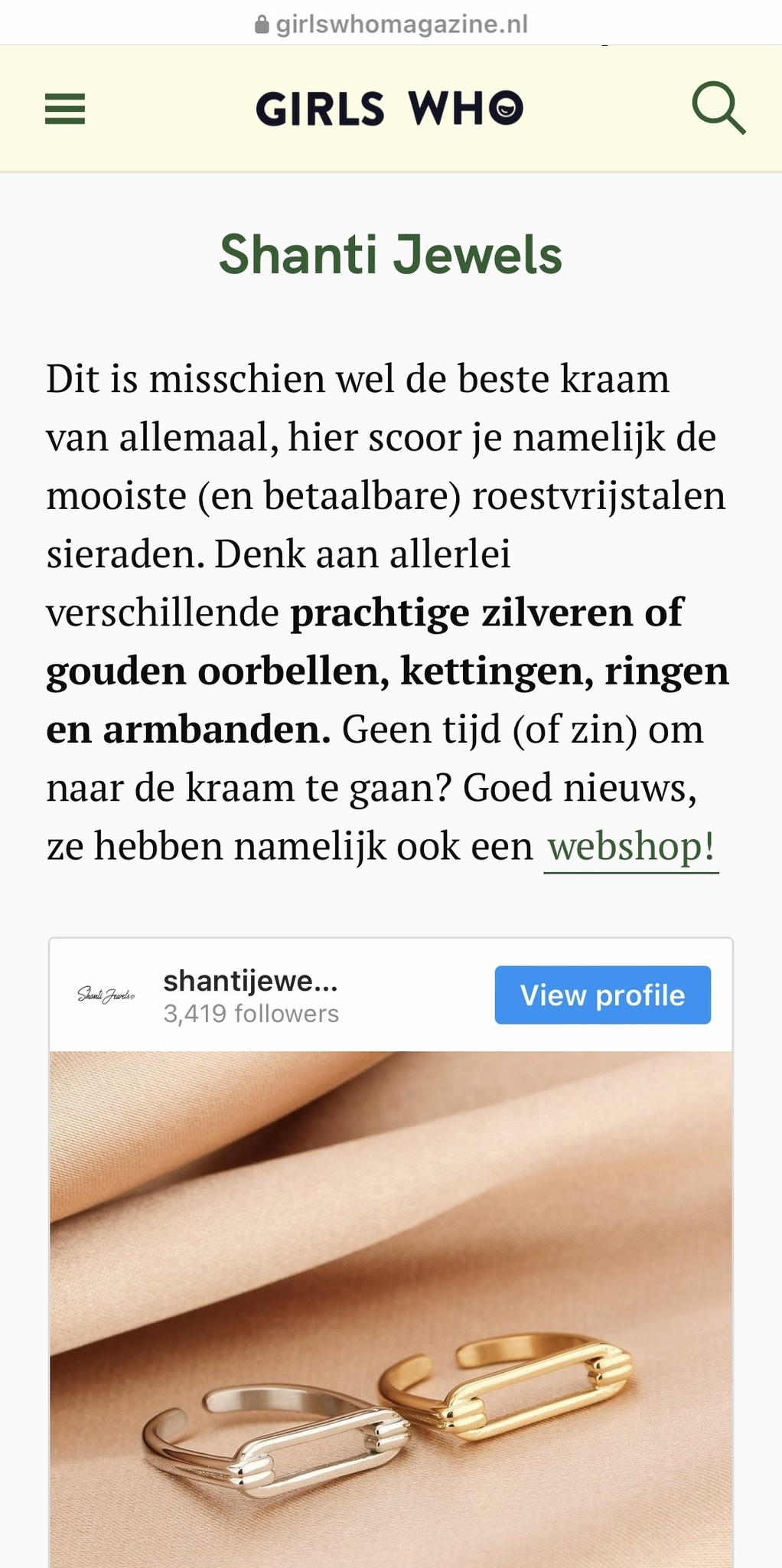 Shop the 'Rectangle' ringhere.
ZUID WIJKKRANT VOOR AMSTERDAM ZUID
De Albert Cuypmarkt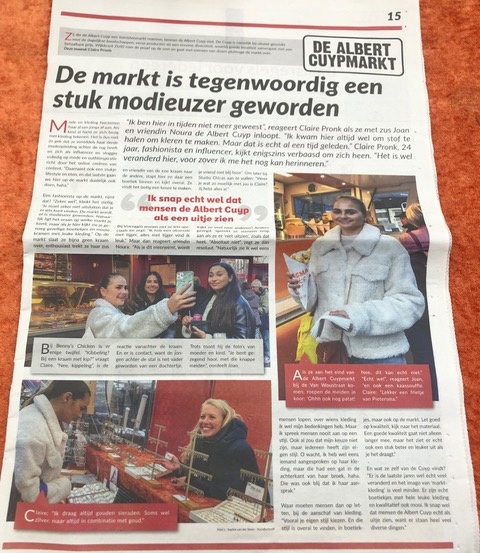 Shop Shanti Jewelshere.
BLOGS
AMAYZINE.COM
Written by Carolien Spoor.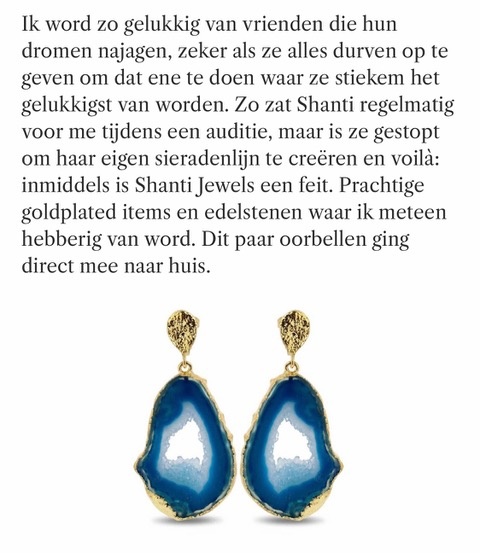 Shop the 'Save the Date' earrings here.
SUNSHINEONMYMIND.COM
The big (sustainable/natural) December Gift Guide
Written by Gabrielle Koster.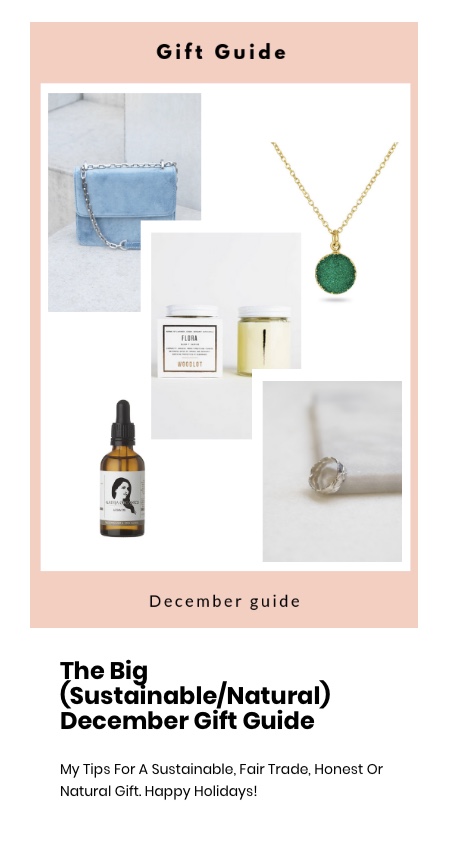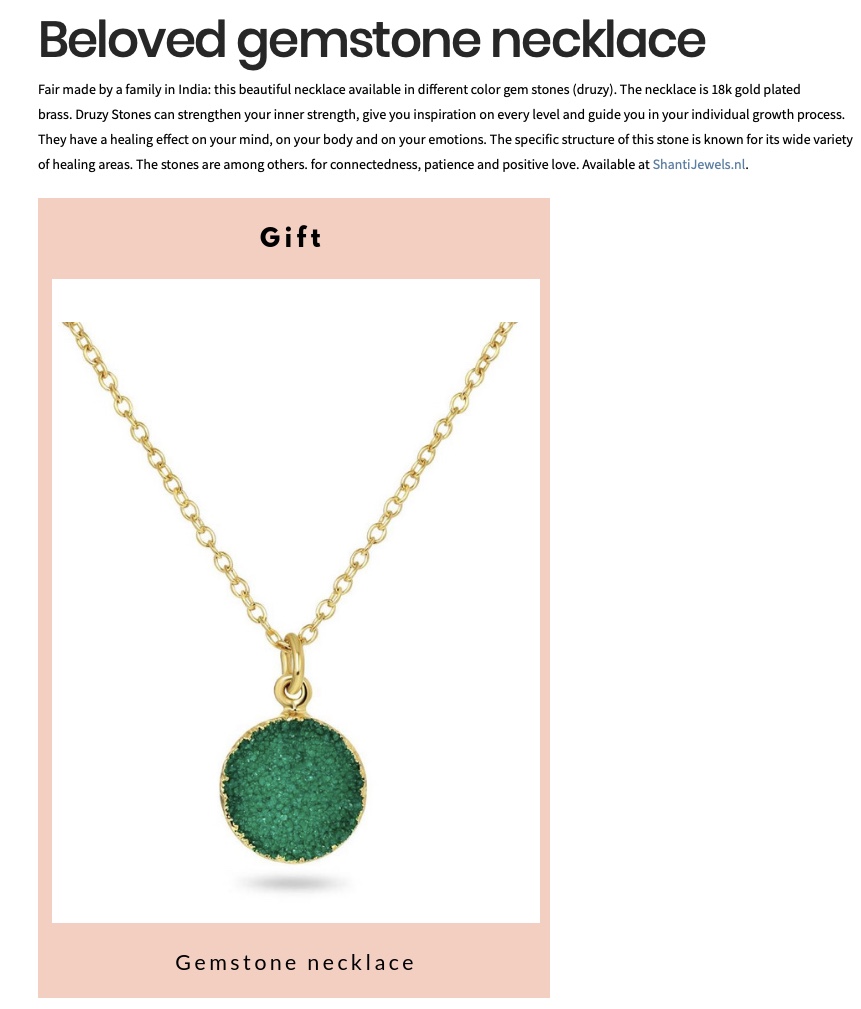 Shop the 'Beloved' gemstone necklace here. 
MYSLOWWORLD.COM
Ethical jewellery
Written by Alexandra